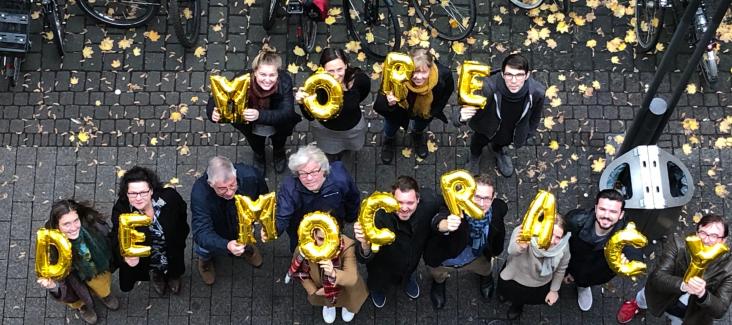 Address:

Democracy International

Gürzenichstraße 21 a-c

D-50667 Köln/ Cologne

Tel: +49 221 669 66 50
You can reach our office by train, S-Bahn or tram (U-Bahn). The closest train station is Köln Hbf, the Central Station. From there, it is a 10-minute-walk to our office.
We share our office with Mehr Demokratie e.V., the German movement for more direct democracy.