us to enable our work and to maintain our financial independence.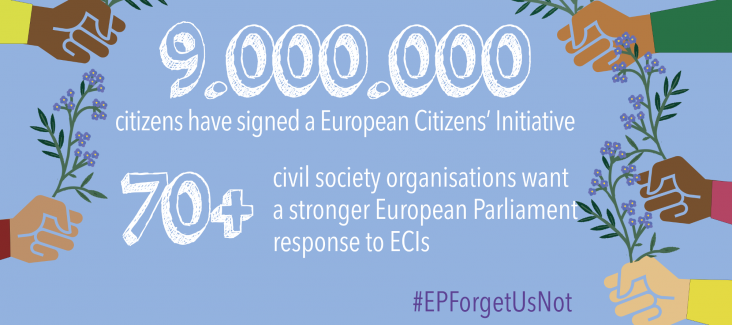 Open Letter: European Parliament, make the ECI work!
On 20 June, the Constitutional Affairs Committee (AFCO) of the European Parliament will cast a vote of crucial importance for the future of the European Citizens' Initiative (ECI).* With this open letter, civil society organisations and former ECI organisers call upon the European Parliament to take its responsibility for this participatory instrument by obliging itself to debate and vote on every single successful ECI in plenary before the Commission adopts its formal response.