us to enable our work and to maintain our financial independence.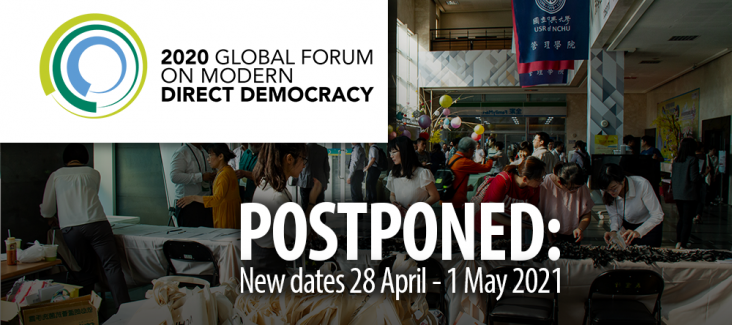 Postponed: The 2020 Global Forum is now the 2021 Global Forum
The Covid-19 crisis has deeply affected public life all around the world, the Global Forum on Modern Direct Democracy is no exception to this. In order to ensure that the Forum can remain a truly global event, we are postponing the event to 28 April - 1 May 2021. Read the letter from our co-presidents below.