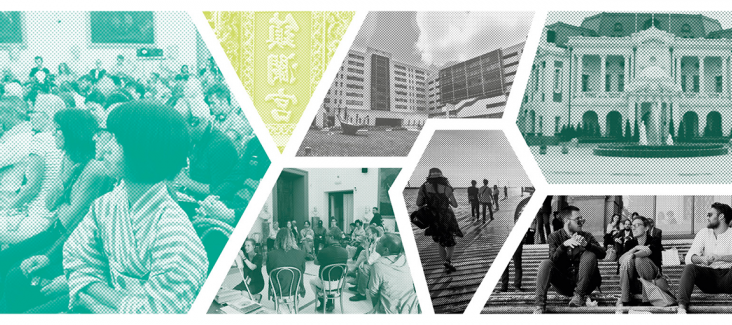 You're young and you care about democracy? Apply now for a grant to attend the Global Forum in Taichung!
The Global Forum on Modern Direct Democracy is the largest gathering of direct democracy activists and experts worldwide and this year will take place in Taichung, Taiwan from 30 September until 5 October. This year, the Global Forum will focus on the question "How to move from democracy movements to direct democracy institutions?" and will have a special focus on Taiwan's new referendum experience. At the Forum, you will get the chance to network with democracy activists from all over the world and gather ideas for your future projects.
Would you like to be a part of it? Win one of 20 travel grants worth up to 1000€ now!
We are offering young activists, experts and artists with an interest in direct democracy a chance to join us at the Forum. Tell us about your campaigns, research or projects in a short statement and join us in Taichung this fall.
Are you an artist? Then we are especially looking to hear from you! Are you a photographer, painter, light artist or video wizard? Do you have a project related to democracy that you would like to present or realise at the Global Forum? Tell us about it in your video. One grant will be resrved for an artist with a suitable project.
---
 

The application is very simple:

Send us a short motivation video. Tell us within one minute what you are working on and why you want to be part of the Global Forum.
We upload the video to our homepage. Afterwards as many people as possible have to vote for your video.
The entries with the most votes will be invited for a video interview with our jury. Our jury will select 15 grantees from South and East Asia and five from the rest of the world.
We are looking forward to seeing you in Taichung!

 
---
Are you eligible?
In order to win one of the grants you should be:
 

Between 20 and 40 years old on 1 October 2019.
Be available to attend the entire 2019 Global Forum on Modern Direct Democracy and the pre-forum Briefing Tour – Taiwan Democracy Train, from 30 September 2019 until 5 October 2019.
Demonstrate an interest in direct democracy and citizen participation.
If you are voted into the finals, be available for a video call with our jury determining the final grantees on 26 or 27 August 2019.

 
You can read through the detailed set of rules here.