us to enable our work and to maintain our financial independence.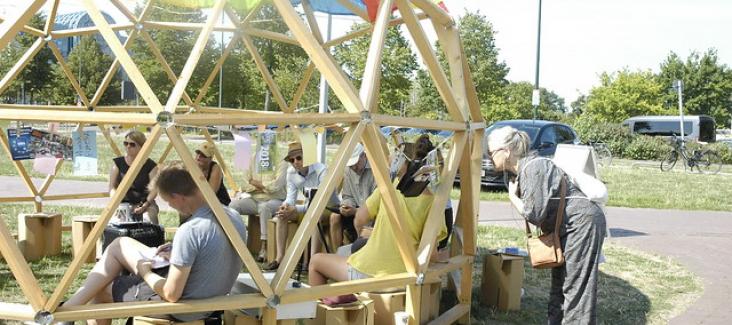 Friday the 30th of August was the day. With the Europe Dome in our luggage, we made our way to the Campfire Festival in Düsseldorf; a festival for a better society; a festival to think, talk and discuss about life and the future in an increasingly complex society. We were already looking forward to exciting conversations and a lively exchange - just like on a long evening when you sit in a circle around a cosy campfire.
An blogpost by Michelle Becker and Sophie Auffermann.