Here you find the detailed programme of the Global Forum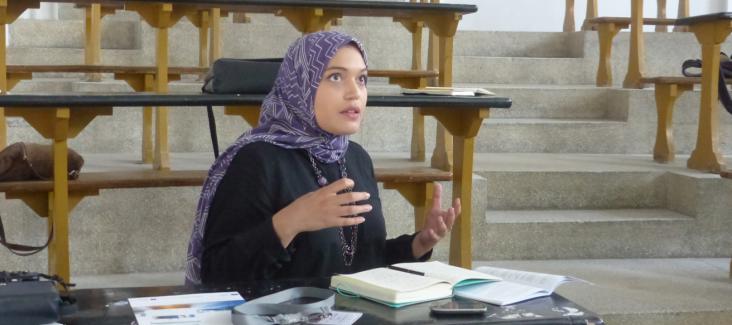 "Direct democracy has its place in Tunisia"
26-year-old Ghofran Ounissi is one of the participants of the Global Forum. Born in Tunisia, she grew up in Paris from the age of three years onwards as her parents, both political activists, were exiled to France as political refugees at the beginning of the Ben-Ali dictatorship. Ghofran Ounissi studied law at the University of Sorbonne in Paris. In December 2014 she moved to Tunisia to work with the Jasmine Foundation in Tunis. Democracy International seized the opportunity to interview the young woman.