us to enable our work and to maintain our financial independence.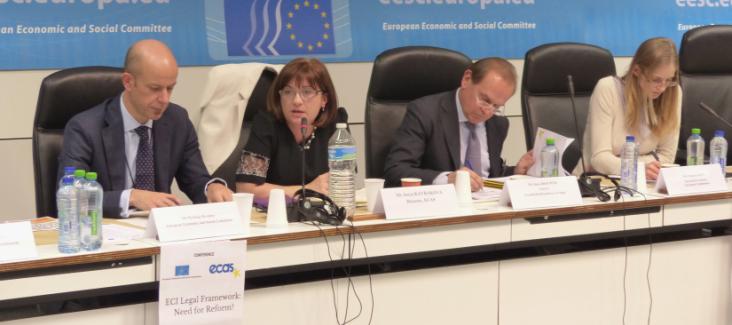 The ECI - dead without reforms?
The European Citizens' Initiative (ECI) is a phenomenal tool of transnational direct democracy, allowing citizens to directly influence agenda-setting in the EU. It is the voice of civil society in Europe, and has been used to launch political debate on a great diversity of issues, including water as a public good, animal protection, legalisation of cannabis, unconditional basic income, European education, and many more. Since the ECI was implemented on first April 2012, a total of 49 initiatives were proposed and over five million citizens participated in them. From afar this sounds like a great success story of the EU opening its doors to citizen participation in its legislative and policy-making process.