us to enable our work and to maintain our financial independence.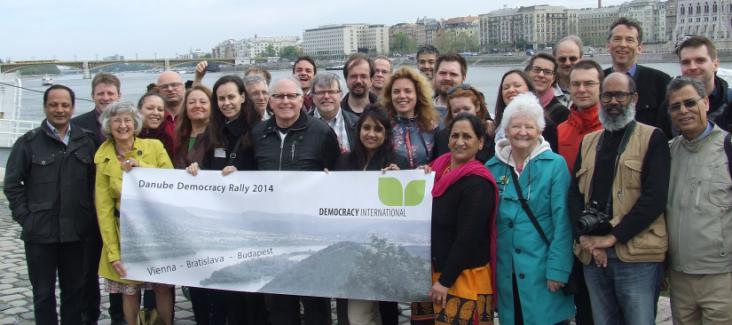 Happy Memories: Danube Democracy Rally
During our Danube Democracy Rally more than 90 democracy activists from all over Europe and the world came together with the aim of learning from each other, deepening knowledge on direct democracy and having fun together. Travelling nine days along the Danube, we visited Vienna, Bratislava and Budapest and had interesting and dynamic discussions around the topic of direct democracy.