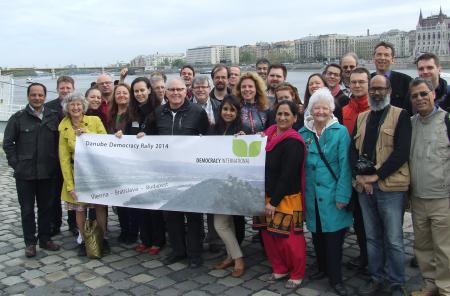 Joining Democracy International
We are a membership-based and accredited non-profit-organisation according to German law.
(See here for the statutes.)
As a member of Democracy International
You are part of a worldwide network of democracy activists and organisations
You influence Democracy International's goals, topics and campaigns by participating in our events and general assemblies
You benefit from the help and knowledge of our staff and partner organisations. You will receive advice on how to build an organisation and how to realise a campaign. All your questions on democracy issues will be answered.
You support our work for better instruments of direct democracy and citizen participation within the nation states and on the global level
You help to maintain our financial independence
We are eager to have committed people amongst us, supporting Democracy International's goals and work. Together we can make a difference!
To become a member please contact our team member Andreas Müller, mueller[@]democracy-international.org.
Or fill in the contact form.
We look forward to talking to you!
The team of Democracy International