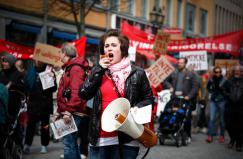 to put pressure on the EU Commission! Our fight for a stronger European Citizens' Initiative continues.
 
Opinion: Varoufakis' truths and fallacies about the EU
On Tuesday night, 9 February 2016, Yanis Varoufakis, Greek Minister of Finance during the climax of the Euro crisis, launched in Berlin the Democracy in Europe Movement 2025, in short, DiEM25.