us to enable our work and to maintain our financial independence.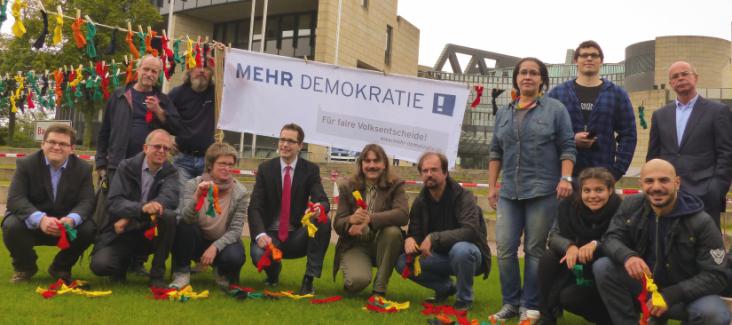 Tying tissues for better direct democracy
On 1 September 2014, activists of Mehr Demokratie and Democracy International hang up 5000 tissues with the colours of the political parties in power in North-Rhine-Westfalia, Germany's most populated state. The aim was to remind the parliamentarians of their electoral promises to lower the barriers to direct democracy in Northrhine-Wesphalia. In the afternoon, direct democracy and citizen participation were a matter of discussion in the constitutional committee.