us to enable our work and to maintain our financial independence.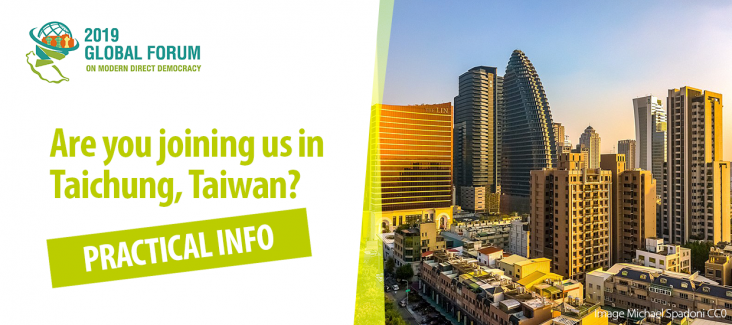 The 2019 Global Forum in Taichung - Practical information
We have an exciting programme planned for this year's Global Forum on Modern Direct Democracy in Taichung, Taiwan. Aside from the main conference we are offering a unique, free pre-tour which features a train that will make stops in several hotspots for Taiwanese democracy. Participants are also invited to attend the official founding of the International League for Democracy Cities. We have listed the most important practical information for participants here.