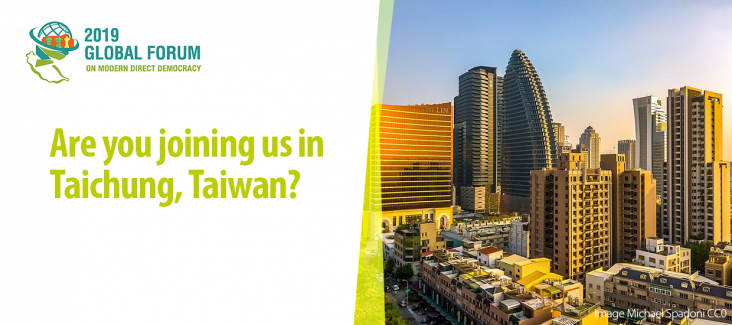 2019 Global Forum on Modern Direct Democracy
The Global Forum on Modern Direct Democracy is the largest gathering devoted to direct democracy worldwide. It favours a multidisciplinary approach, welcoming participants from academic, political and civil society perspectives. It is attended by activists, organisations and academics from all over the world. The goal is to bring together people with different experiences and backgrounds, so as to give activists and organisations the opportunity to share their insights and connect with others working on the same issues. This October the Global Forum will be hosted by Taichung, Taiwan.
Practical Info on the Global Forum can be found here.