For any questions and to subscribe to press-releases please email to:
press[at]democracy-international.org
phone: +49 221 669 66 50
us to enable our work and to maintain our financial independence.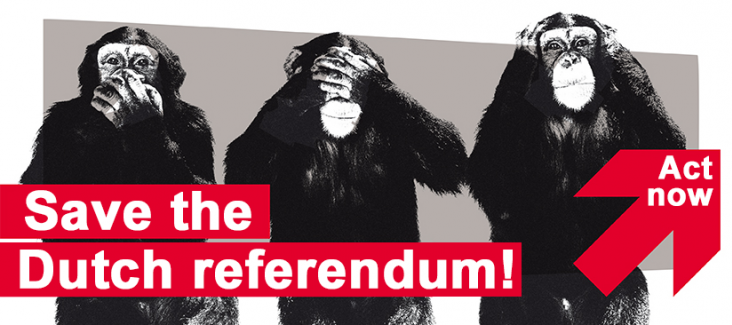 Citizens sue the Dutch government for abolishing the referendum
Cologne, Germany, 23 February 2018
The Dutch NGO Meer Democratie has announced it will launch a citizen-supported lawsuit against the Dutch government for the way it is trying to abolish the right to hold a referendum. They are calling for Dutch citizens everywhere to become suppoters by adding their name to the complaint.