us to enable our work and to maintain our financial independence.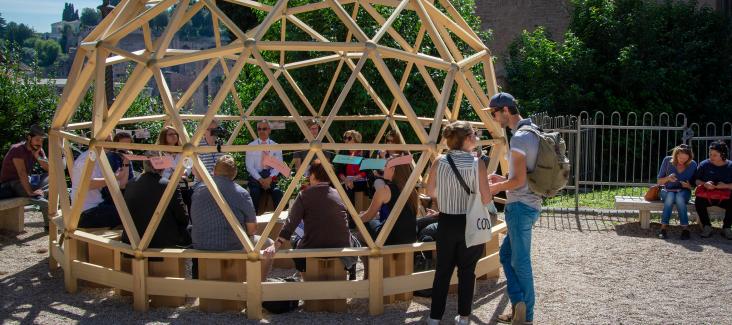 The European Public Sphere sets out on a BeNeLux tour
Just before the European Elections, the moment has arrived: the Europe Dome is going on tour again! And it will be exciting: 11 stops, our current maximum, and three new countries. On the respective dates, there will be two to three talks under the dome. Aside from the invitees, all citizens are welcome to join. From the gathered material a 'Future Archive' will gradually come into existence. The exact starting times and both the last dates will be published later.