us to enable our work and to maintain our financial independence.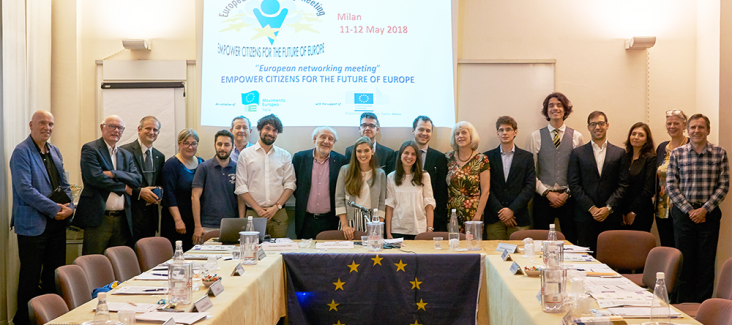 Report on Milan Networking Meeting on Empowering Citizens for the Future of Europe
With only one year to go until the next European elections, civil society organisations across Europe are joining forces to explore the paths the EU can take to become closer to the citizens. On May 11thand 12th European Movement Italy organized a European networking meeting in Milan on the topic "Empower Citizens for the Future of Europe." Eighteen organisations, networks and movements from across Europe whose main objective is to strengthen democracy and active European citizenship contributed to the meeting.