us to enable our work and to maintain our financial independence.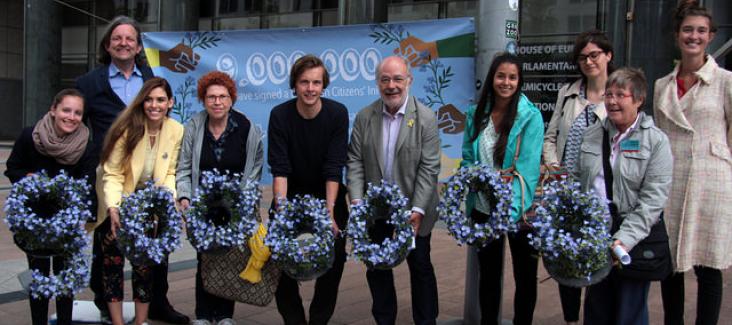 Unique Forget-Us-Not Action ahead of critical reform decision in the European Parliament
On the eve of the important reform vote by the Constitutional Affairs Committee (AFCO), democracy supporters from across Europe gathered on Monday outside the European Parliament (EP). They handed out forget-me-not flowers to Parliament Members to remind them of their duty towards more than nine million citizens who have signed a European Citizens' Initiative (ECI). They also met with the EPs Rapporteur on the ECI and the responsible ECI official at the European Commission.