us to enable our work and to maintain our financial independence.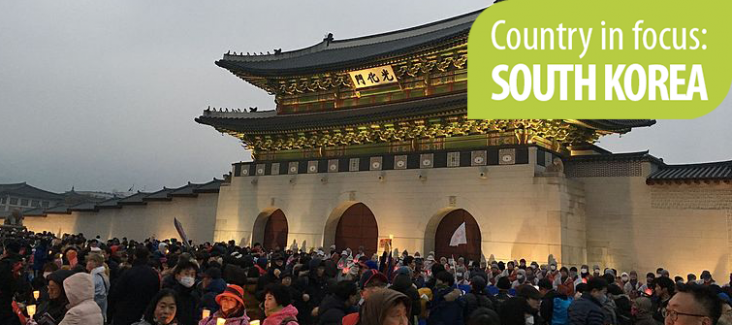 Democracy's bright flame in South Korea
The Republic of Korea has gone through turbulent times in the past years, but with the presidency of former democracy activist and human rights lawyer Moon Jae-in hopes for a reinvigorated democracy are stronger than ever. Democracy International founder Daniel Schily spoke to Yoon Lee of the Korea Democracy Foundation on what the future holds.