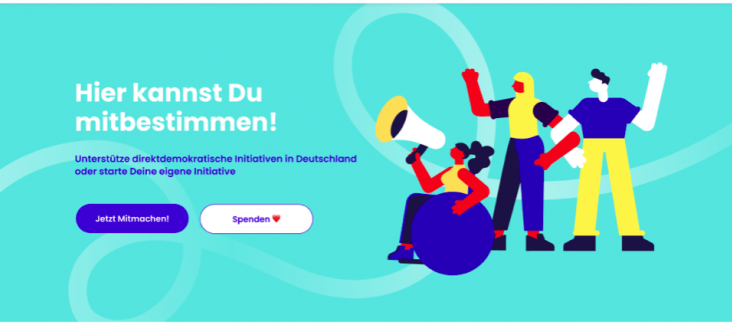 Direct Democracy Goes Online
Michael Stanglmaier from Change.org e.V. in an interview about innn.it, a new online tool to promote direct democracy in Germany.
Standing outside with a clipboard and talking to passers-by, setting up information stands, seeking personal dialogue at public events... All this, which was taken for granted by initiators and participants of popular and citizens' petitions a few months ago, has become impossible during the Covid-19 pandemic. In our series "Democracy in Times of Corona" we already reported on the hurdles that currently stand in the way of local initiatives. To support petitions during the pandemic and beyond, Change.org has launched innn.it, a new platform for citizens' initiatives on the local and state level.