us to enable our work and to maintain our financial independence.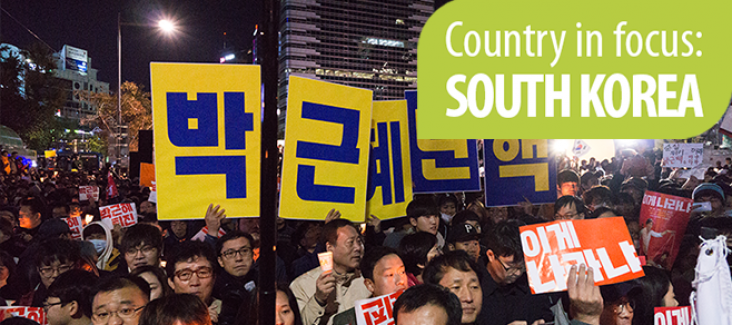 Korea: From Teargas to Candlelight
In 1987, South Korean democratic protests achieved the direct election of the president, opening the door for a just and non-violent political system. In 2017, nationwide demonstrations led to the impeachment of a president who according to many had abused her power for too long. Will we be able to make the final leap and make Korea a truly participatory democracy?
By Jung Ok Lee, Professor of Sociology, Daegu Catholic University and Democracy International Board Member