us to enable our work and to maintain our financial independence.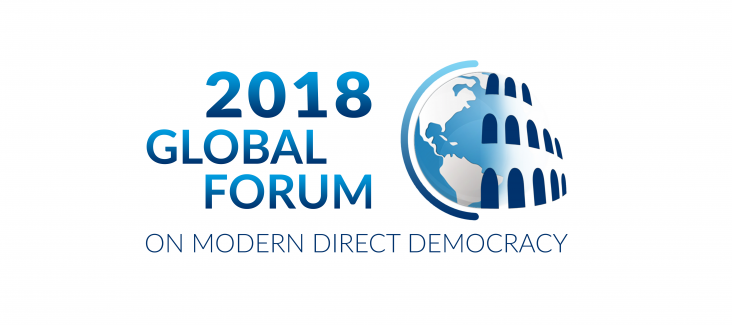 2018 Global Forum on Modern Direct Democracy
Die größten Herausforderungen der heutigen Zeit – vom Klima über Ungleichbehandlungen bis hin zu demokratischer Regierungsführung – erfordern Maßnahmen auf globaler Ebene. Aus diesem Grund wird häufig von der Notwendigkeit gesprochen, ein "Global Citizen" zu sein. Aber nur wenige von uns verbringen unsere Tage mit Reisen, nicht rund um den Globus und sogar nicht innerhalb unserer eigenen Länder. Stattdessen konzentriert sich unser Leben auf bestimmte Stadtviertel innerhalb der Gemeinden. "Global Citizenship" muss also mit der demokratischen Teilhabe an unseren Heimatgemeinden und Städten beginnen.