Content tagged with "Local Democracy"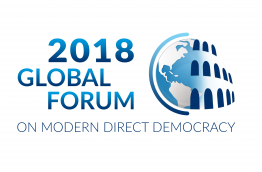 Since today's biggest challenges – from climate to inequality to democratic governance – require actions on a global scale, human beings are often instructed on the need to be global citizens. But very few of us spend our days traveling across the globe or even around our own...
Website Info
Democracy International is a registered association in Germany
(eingetragener Verein e.V.).
Friedrich-Ebert-Ufer 52
51143 Cologne
Germany
Phone: +49 (0) 2203 102 14 75
Fax +49 (0) 2203 59 28 62
Email: contact@democracy-international.org
Amtsgericht Köln
VR-Nr. 17139
Bank
Democracy International e.V.
IBAN: DE 58370205000001515101
BIC: BFSWDE33XXX
Bank für Sozialwirtschaft
Konto: 1515101
BLZ: 37020500