For any questions and to subscribe to press-releases please email to:
press[at]democracy-international.org
phone: +49 221 669 66 50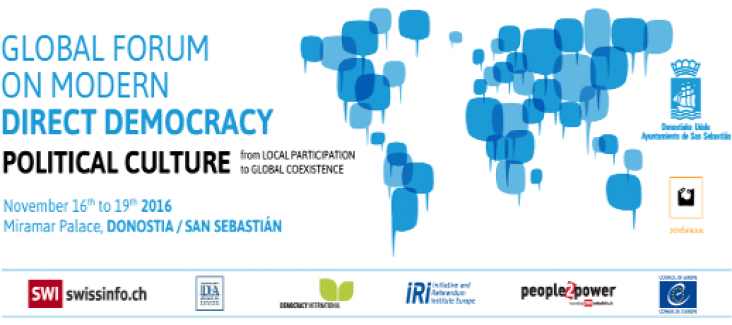 Follow live: Global Forum in San Sebastian
From 16 to 19 November 2016, 200 people from across the world will come together in Donostia-San Sebastian, Spain, to address the questions if direct democracy is in retreat or on the rise. The gathering forms the sixth Global Forum on Modern Direct Democracy that aims at connecting local governments and social movements to people power around the world. Democracy International is one of the main organisers. The conference will be broadcasted via live streaming.